How We Met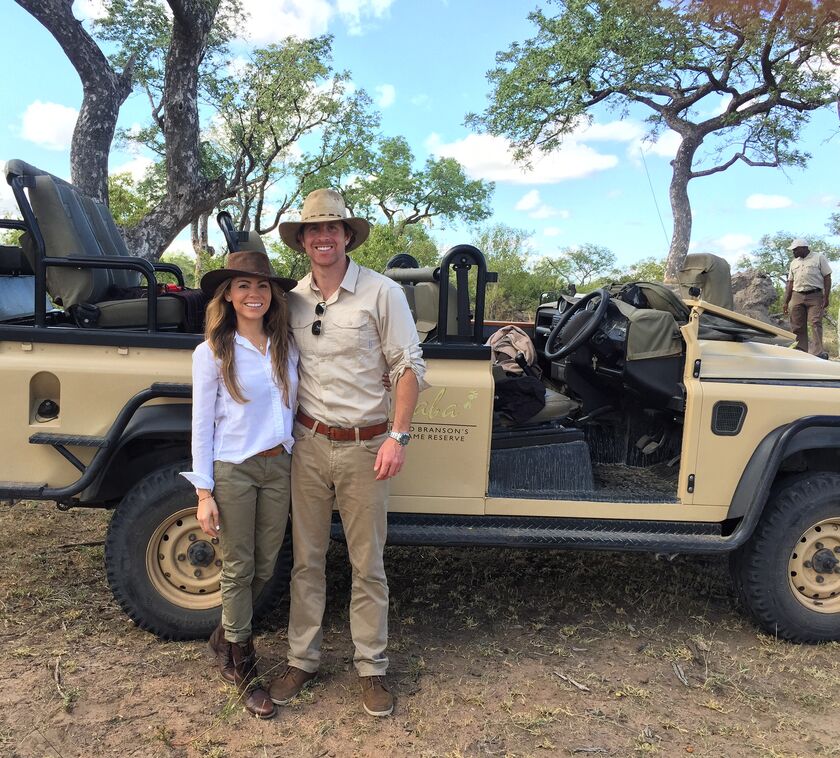 On December 27, 2014, Cristina and Brian crossed paths at a little bar in Medellin, Colombia. Both having the same adventurous spirit, they decided it would be a great idea to go to South America to ring in the New Year. A few days later they happened to end up on the same flight to Cartagena, Colombia where they spent every day of the remainder of the trip together. They had their first kiss dancing on top of a castle while watching the sunrise over the Caribbean Sea.
When Cristina returned home, she told all her friends that she found her future husband in Colombia and that if they were to end up going to Cape Town for NYE the following year they would be together forever. Sure enough they ended up in Cape Town for NYE 2016.
Since that kiss, they've shared many more sunrises in places such as South Africa, Bali, Cambodia, Vietnam, Hong Kong and Mexico. After dating long distance for over 2 years, Cristina followed her heart and made the move to Chicago to be with Brian.
The Proposal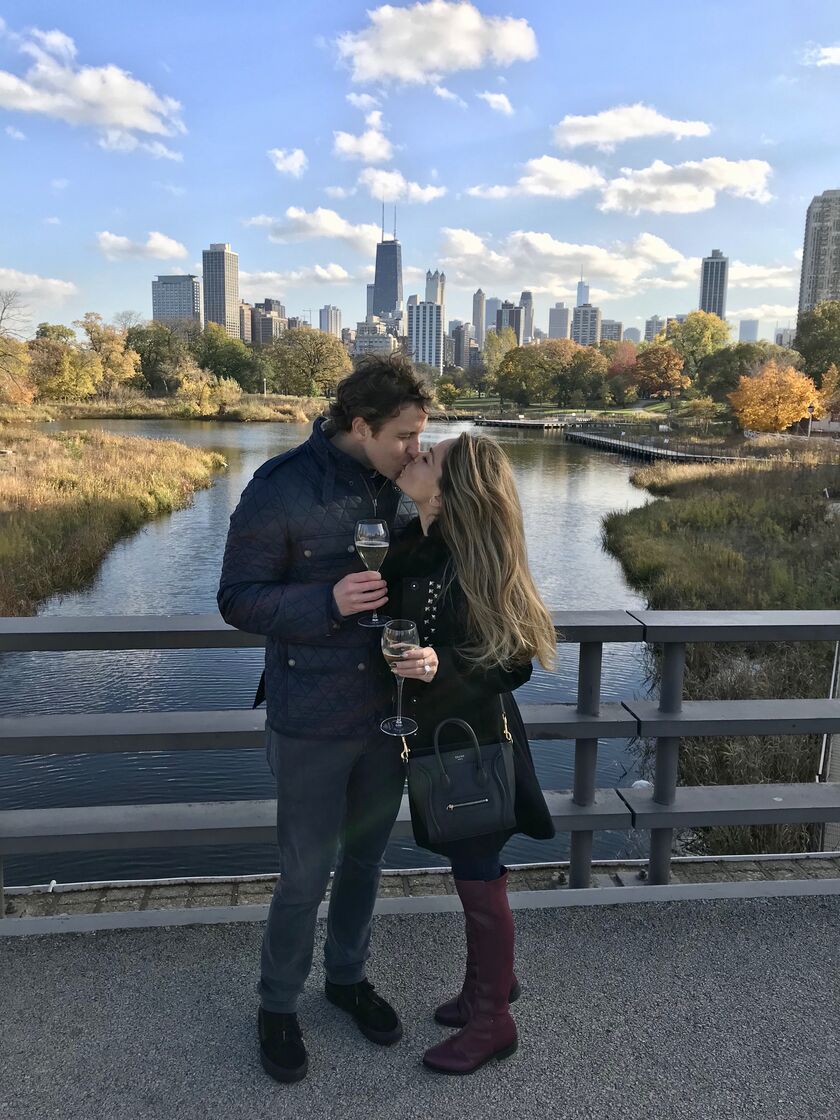 After months of planning, Brian finally had the ring he had been waiting to get for weeks and popped the question on a perfect fall day Thursday, November 9, 2017! He told Cristina he was coming home from work early (2pm which would NEVER typically happen) so they could take a nice walk in the park and enjoy the fall day. Cristina assumed he would be surprising her with a visit to the new penguin exhibit since they are her favorite animal. They walked to Lincoln Park Zoo and when they got close, Cristina couldn't stop take pictures of all the colorful trees and birds (Brian was very anxious because they were late). When they finally reached the bridge, there was a guitarist playing the song that has followed them throughout the duration of their relationship since the Colombia days, "Bailando" by Enrique Iglesias. Obviously Cristina had to record this coincidence for her Instastory. It wasn't until she turned around to capture Brian in the shot that she realized what was happening! He was down on one knee holding the most beautiful ring on a crystal. Behind the scenes, Christina Kyriakakis and Chris McClowry were incognito recording the moment. The thoughtful couple also surprised them with a bottle of champagne and glasses! They spent hours sitting on a bench in the park drinking bubbly talking about their future lives together.
As if things couldn't get any better, Brian had another surprise up his sleeve. Cristina has no idea where they were driving, until she saw the sign for the helicopter aviation airport! They took a tour of the Chicago skyline on a crystal clear evening.
Brian had yet one more surprise, dinner at Curtis Duffy's 3-michelin star restaurant, Grace. After watching the documentary, Brian had promised Cristina they would one day have dinner at the restaurant but only for a VERY special occasion. They had the best meal of their lives, a nine course meal with wine pairings from places they didn't even know had wineries ie: the Canary Islands.
The following morning they woke up to the first snow of the season which made it feel like yesterday was all a dream. All of the beautiful fall foliage was gone and the streets were covered in snow, but Cristina had that ring on her finger to remind her that the dream was real life and she would indeed get to spend the rest of her life with Brian : )